Chrome wire baskets – maxi, bed, recovery/bedside, catheter
NSC has an extensive range of chrome wire baskets including chrome wire maxi baskets, bed/recovery baskets and catheter baskets. There is also a range of chrome wire basket accessories which can be used to suit the items being stored or displayed.
Chrome wire baskets are versatile baskets to replace the traditional plastic bin and are designed to hook on louvre panels, sit on a bench or back-to-back on our shelving systems. The chrome wire baskets are available as maxi baskets, bed baskets or catheter baskets.
The NSC extra small, small and medium baskets come with close mesh panels to ensure stored items are secure and won't fall out.
All the baskets are manufactured with high quality chrome wire which ensures a high quality and durable basket. Dust and lint falls through the wire to keep products clean and dust free, reducing the need for constant cleaning.
Our chrome wire baskets feature a unique soft edged design which are ideal for any medical facility, removing any harsh edges, therefore, won't damage equipment, sterile stock or tubing placed in the baskets and reduces potential hazards to employees.
Dividers are available for certain basket sizes to adapt to the storage requirements and stacking frames allow maxi baskets to be placed on top of each other.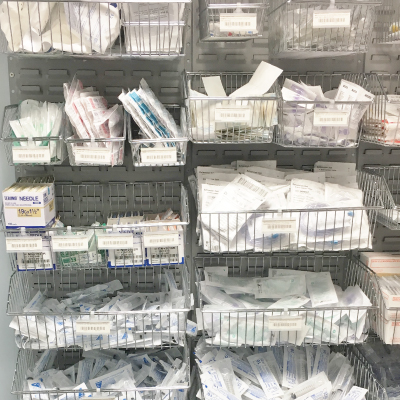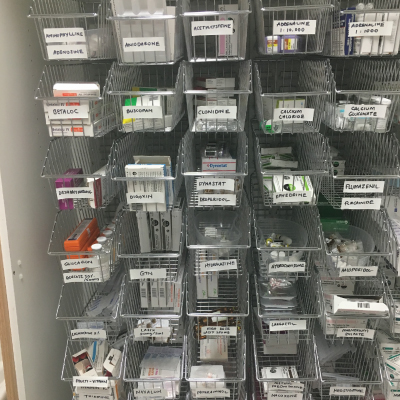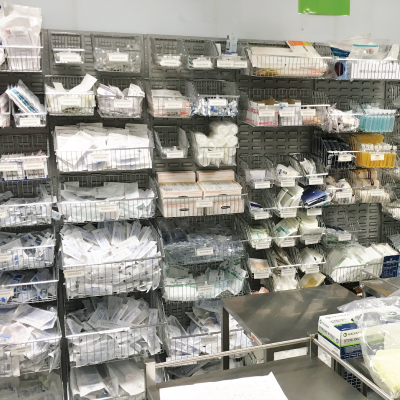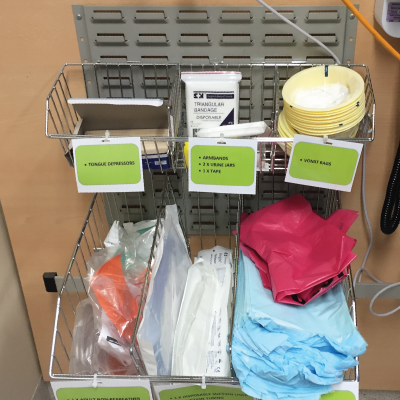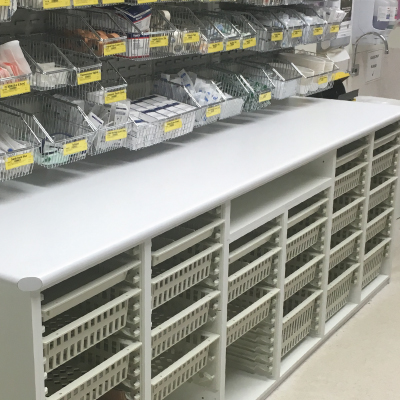 | Product Code | Description | Dimensions (DxWxH) |
| --- | --- | --- |
| CCWB-10-M | Extra small Chrome Wire Maxi Basket | 130 x 135 x 85mm |
| CCWB-20-M | Small chrome wire maxi basket with close mesh panels | 225 x 135 x 125mm |
| CCWB-30-M | Medium chrome wire maxi basket close mesh panels | 235 x 205 x 160mm |
| CCWB-40-S | Large chrome wire maxi basket | 250 x 420 x 160mm |
| CCWB-60-S | Extra large chrome wire maxi basket | 400 x 420 x 210mm |