Compactors allow maximum use of the existing area and are custom designed to suit your product and storage parameters. Installing a compactor will increase storage space by up to 40%.
Compactors are custom made for each installation in order to gain maximum space efficiency. They can be manufactured in any of our shelf sizes to suit your product and storage parameters. Even with large or bulky goods, the compactor mobiles have ball bearings mounted at the track guide, to ensure streamlined  movement of each mobile bay.
The NSC compactors are unique in that they have two specially designed overhead rails which allow static shelving units to move along tracking rails to access goods required. This ensures dust won't collect in bottom rails, as some compactors are designed.
NSC can visit your site to discuss your storage needs and design a detailed CAD drawing and quotation to meet these requirements. Please contact us to arrange a site inspection.
Constructed from high quality chrome plated steel, the shelving bays on the compactors systems are available in a wide range of options to meet your site requirements.
Chrome wire compactors features:
Allows air to circulate over stored items and helps prevent dust collection
Reduces time, labour and frequency of cleaning and dust downs
Custom designed and built to ensure maximum storage capacity
High load capacity and structural rigidity
Height adjustable shelves
Wide range of storage accessories
Large range of stock held in our Sydney warehouse
Ability to have multiple mobile bays and 2-3 static bays
By installing NSC chrome wire compactors, the area can be dramatically improved in terms of space and cleanliness:
Cleaner, tidier area
Easier to clean
Gain increased storage levels
Greater organisation of stock
Improved access to stored items
Products are displayed better to customers or employees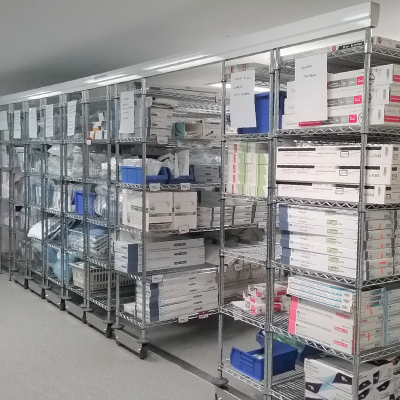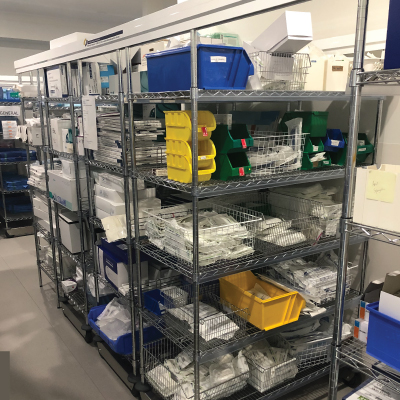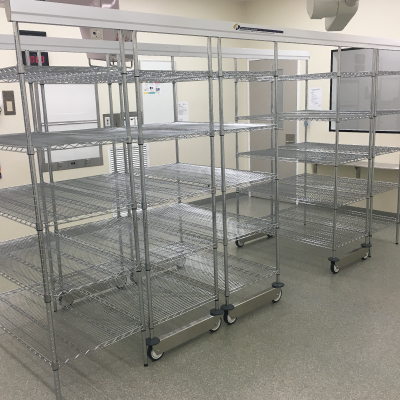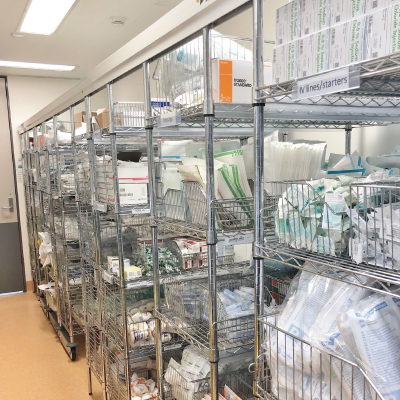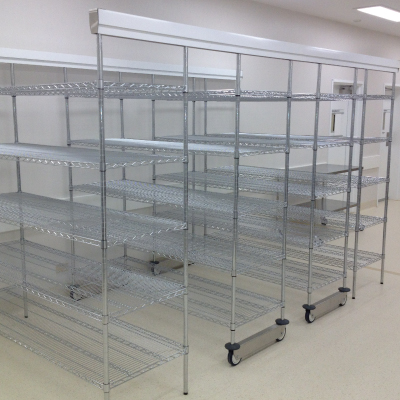 All compactors are custom designed and manufactured to suit storage area. NSC will measure the room and design a CAD designed solution to meet your storage requirements.